Morning
Groove
, after the kids load the bus, with a group of the sweetest ladies with the best moves.
#SheReadsTruth: well written studies, the app, my rotating lock screens. Love.
Virtual dress shopping with mom on
Mikarose
and
eShakti
in anticipation of a summer wedding.
A
four year old boy
who finally lost his fight against an afternoon nap 7 minutes after my 2 hour conference call ended.
Researching natural recipes for health and beauty products using
Young Living Essential Oils.
Fun stuff! Leave me a comment or email if you want to hear more.
An inspirational and encouraging
Beachbody coach
who has motivated me to be consistent for the past 60 days...even if I still think protein shakes taste like dirt.
My songs of the day (so, far they are my faves of '15). You know, the ones you set on repeat instead of shuffle. Repeat mode brought to you today by
All Sons and Daughters, Called Me Higher
&
Taylor Swift, Out of the Woods
.
Scheduling a
creative outlet
birthday outing for myself. Want to meet me there?
Blue Man Days
at our kids' school. Their music teacher is an even bigger fan than Gabe is ;) and she has quite a week of highlighters and black lights planned for them!
What is bringing you a warm smile on this chilly January day?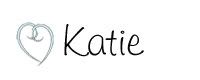 P.S. None of these links are sponsored, that is just so 2012. HA!
No seriously, they are all just for fun.