Just a few days shy of his 4th birthday our littlest babe took his first steps into the big, wide adventure of preschool. His back pack has been stuffed and hanging next to the others since the 1st of September - the promise of, "yes, you do get to go to school this year too!" and the reminder of "how many days until school starts?"
"There will be tears tomorrow, " I warned Kevin. Certainly not for Gabe though. His smile couldn't have been bigger as he finally took his turn posing for the back to school mamarazzi.
A bit tentative upon his arrival at Little Hawks, Gabe wasn't interested in any more photos by the school sign. He needed to find his hook, his name, and his tag.
While his teachers prepped him for our goodbye and offered him many opportunities for getting involved in activities Gabe became a frequent momma hugger. I was concerned this was the precursor to a crying fit. I bent down to let him know face to face he would have a great time and I would be back soon. He spoke first, "One more hug mom then I need to go play." Gabe was as worried about me being alone as I was worried about him being safe and happy. This is where I would have expected my tears to come. I smiled and walked to the car.
Talk about feeling lost. Gabe and I have probably spent more one-on-one time in his 4 years than I've spent with all three other kiddos combined. Thank goodness for my scheduled appointment to fill the morning's hours. The nurse asked how my kids were doing?
How old are they now? Is everyone in school?
This may have been when I expected tears, round two. I smiled and told her all about Gabe's exciting first day of school.
Walking in for pick up I watched as Gabe waited patiently for his name to be called for dismissal. He jumped up and ran to me for another big hug.
"I got a book order. We went on a hike. I saw fish. I played with Ms. Carlee. I have friends named Isaac, Valentine, and Axel. We had chocolate milk and strawberry cereal for snack. I painted. I want to show you the birds..."
On and on he went, right there in the school coat room, answering all the questions I typically ask the big kids when they arrive home from school without being prompted by my actual questions. Still chatting as we headed out the door he froze in his tracks "I forgot to say goodbye. I have to go say goodbye." He popped his head back in the coat room and in his loudest, happiest voice shouted "Goodbye teachers. Goodbye friends."
Then the two of us hopped in the car to head home for lunch.
"I Love School, Mom!"
I smiled and those most expected tears fell at the most unexpected moment.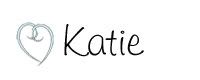 *Taken from my back to school post on FB.
There were many heavy days in 2010, before I met him face to face, when I worried and wondered how our newest babe's firsts would look and feel for both of us. Today was another "more than we could ask or imagine" day. Gabe had a wonder full first day of school!
#ohmeoflittlefaith