Every year as the August days creep by it happens
. Seems to start with a little knot and a few bizarre dreams. It doesn't take long for it to turn in to a full on fight or flight scenario. We run. I plan as many adventures as possible to fill the diminishing daylight hours. We enjoy a week Up North escaping all routines, technology, and commitments. This year we kicked it up a notch with a 10 day family Florida road trip - quite purposefully planned to end less than 12 hours before the school bus would arrive in our neighborhood. If we skip the open houses, miss the orientations, opt out of the kinder camp, and forget about the practice bus ride
just maybe
none of it will be able to happen after all.
My not so subconscious thoughts reign.
Sensibility knocks just enough to prompt the laying out of first day outfits, setting of the back to school breakfast table, and celebration of School Year's Eve before running far and away.
A good thing, I suppose, because this still happened...
...like whiplash.
Our family of 6 vacationing together for 3 weeks, then BAM! 3 of my favorites in a new school. A kindergartener I swore I would never let out of our nest. I hate it.
Thankfully, they think it is the best change we have ever made AND they have loads of amazing August memories to get them through until next June.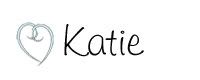 P.S. In my continued stat of denial I will likely fill this space with Orlando adventures in the coming days.