Typically when we travel as a family the accommodations get the short stick in the budget. We search online deals and group marketing sites for the least expensive rooms we can find and cross our fingers they won't be too bad when we arrive. Just another reason why we especially look forward to Family Forward. In addition to amazing entertainment, delicious dining, quality programs, and great people we know Loews Hotels can not be beat! The attention to guests, thematic experiences, and comfort of the rooms is like no where we have ever stayed before.
During this year's Universal Orlando experience our expectations of a great hotel stay were far exceeded when
we were gifted an extended stay in an upgraded suite
. Kevin and I were thrilled for the kids to be able to sleep in Gru's rockets and live the movies even while they were dreaming.
"Authorized Minions" are welcome to a virtual tour of the newly renovated
Kids' Suite at Portofino Bay Hotel
at
Universal Orlando Resort.
The vault-like entry door separating the rooms raised the "kid thrill-o-meter" even before they stepped foot into their half of the suite. Just beyond this door the carpet is inlayed with a minion welcome mat and true to size minion decals create silly scenes all over the walls.
Tucked into a cubby on one side of the room, Gru's large steel desk offers a perfect place for studying park maps, plotting out adventures, and putting together toys collected as souvenirs. In each corner of the room is a unique industrial looking lamp.
Sleeping accommodations in the minion room included two full size beds. The bright yellow bedding was embellished on the ends with throw blankets made to match Gru's notable grey striped scarf and bright blue throw pillows which serve as a reminder of Loews commitment to making even the littlest guests feel like "1 in a Minion." The attention to details is remarkable!
The other side of the room holds an oversized, red chair designed to replicate a chair from Despicable Me. Our kids didn't spend much time relaxing in it, but they sure did enjoy reenacting movie lines as they spun dramatically from back to front.
This particular suite included access to a small balcony over looking the water - a great spot for watching the water taxis scoot back and forth between the hotel and parks. The kid sized table and chairs is ideal for snack time or a room service breakfast.
The suite isn't all about the kids though. Parents will appreciate the serenity of the décor and the king size bed in the adult suite. This room also had a small table, an oversized foot stool, and a pull out sofa bed.
There was something amazing about being able to close the door on our minions and their bed jumping mayhem, while we enjoyed a quiet moment and a diet coke in our fancy glasses.
Cheers to the perfect balance of excitement and relaxation all in one great suite!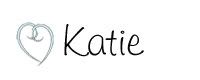 There is more than one Minion Mayhem Kids' Suite at Loews Portofino Bay Hotel. After looking at pictures from another Family Forward attendee it seems important to mention the rooms are not exactly alike. The two suites I have seen have many of the same delightful details, but the layout may be a bit different from room to room.