Last night as we tucked in our crew after a slightly exhausting evening, Kevin smiled as he said he couldn't wait for today. Coming from the King of Sarcasm I was quite sure my response was appropriate.
"Oh, yeah, me too! We have so many exciting, special things planned."
He was serious though and went on to explain he couldn't wait to have a day home with his family where the only plan was to rest and take the hours as they came.
So today we watched church in our pajamas. Hiked the VanRaalte Farm trails. Created our version of a favorite sweet potato nacho appetizer we enjoyed on a vacation before kids. Watched as Gavin invented a birthday dessert with oatmeal, honey, sprinkles, and cake mix. Rearranged our bedroom furniture. Got groceries. Put together puzzles. Listened as the kids giggled with new neighbor friends in a circle of beach towels on the deck.
We pulled up the van seats to vacuum out a year's worth of gunk. We reminised about where the toys came from and when we went to which restaurant. We laughed about the way one child keeps his cup holder clear and another stores every rock and treasure he stumbles upon. We discussed the places we have been as a family and the many memories made.
Now we are settled in listening to the Tigers vs. Red Sox on ESPN radio. Kevin has declared this the "best birthday ever."
We certainly aren't 17 anymore, but there are many days we find ourselves waiting for the next thing.
Praying for someday to hurry up and save us
. Since Kev's last birthday we have aged together, let go, faced grief, held eachother up, moved on, adjusted, and celebrated new beginnings.
And the moment you let go, the faster the time goes
The darker the night is, the lighter the moon glows
Perspective alert.
These are the good old days!
All is well right now
It's all good right now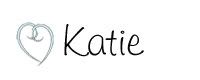 P.S. This in my 1000th! post, which means we have shared a whole ton of our good old days in the last 7 years!