I recently came across this picture on Pinterest and it made me smile. While I know I've ever explained it to him like this, in my mind I envision Clark Kevin Kent, an unassuming hero in disguise whenever MY super hero swoops in and saves the moment by killing the spider climbing on the living room ceiling, taking the kids outside to play while I make dinner, or presenting me with an icy, gas station Diet Coke as he comes in from a long day at work. It's the little things...the stuff heroes are made of! There are also a few big keys to being a super hero. He holds those too.
"I'll just keep pitching until you get a hit," overheard while practicing for Little League.
Sitting in the boat with the boys as they wait to catch their first fish, listening to one of the sons methodically explaining all of the knowledge he "pretty much gained from books."
Always remembering trash day and setting out early to make sure it gets to the curb.
Tending to our home, caring for our yard, keeping up our vehicles, and passing on these important skills to our kids as they are ready.
Speaking faith enough to hope for each one of our living, breathing blessings even when we didn't always know where we would find the space or finances to provide for them.
Being sure of what we hope for and teaching our children about the promise of heaven.
Making a point of being at every school and athletic event. Taking the day off work to go to the zoo with a bus full of Kindergarteners and calling in late on the Donuts with Grownups mornings.
Laying by the little boys to read
Elmo Loves You
"just one more time" and staying after the story to watch as their lashes kiss their cheeks goodnight.
Working each day to provide for our family's needs ahead of your individual wants and needs.
Sharing the best "can you beat this baby" fry off your lunch plate with the little one who has already eaten all of his own.
Random acts of sharing with us, your friends, or un-expecting strangers.
Raising our children to love everyone and truly understand God's amazing gift of grace.
Counting 13 years to their momma and
4 years with the job that will pay their college tuition and health insurance.
Saying "I Love You" every day. Flashing the sign when someone's friends might be listening.
Blowing an extra kiss and squeezing us every time we wander by
For all this and more our Super Dad holds the keys to this family's hearts!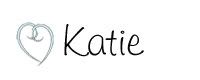 Disclaimer: Thank you to
isabellegrace jewelry
for sending this super design and inspiring my post and my father's day gift giving. If you are looking for other Father's Day gear, in preparation for celebrating your baby's daddy, you might enjoy the clever line of I'm the Daddy products found at
Daddy Scrubs
!