...when planning a vacation it is always a question!
If arriving at your destination as quickly as possible is your only goal, than booking a flight no matter the cost, is the most effective option. However, if you have the time to enjoy the journey there are many positive reasons to rent a car and road trip it!
Here are the top reasons our family brainstormed for renting a
Hertz
car and driving the 19 hours to Florida for
Family Forward
:
10. Less Stress & Quease
No panic about remembering tickets, arriving 2 hours early, and working our family of six through security check points. It is also worth it to me to avoid arriving at our destination with a queasy stomach, tension headache, and plugged up ears (some may argue those are all side affects of a long car ride with kids too).
9. Enjoying Historical Sights and Scenery Along the Way
We made it a goal to find pit stops at national parks, visitor centers, and local attractions that we would not be able to see in Michigan.
8. Noise
It didn't matter how noisy the conversation got or how loud we wanted to blast the radio for our sing alongs. Our iPods were loaded with everyone's favorites and the satellite radio in the rental car ensured we never lacked fun music!
7. Set the Pace Based on our Needs
When traveling by car the timing for meals, stretches, snacks, and bathroom breaks is all in our control
6. Temperature Control
With separate controls for heat, fans, and air conditioners in each row of the vehicle we were all comfortable where we were sitting. All of us enjoyed feeling the wind in our hair with the moon roof open.
5. No Luggage Limits
When packing for our trip we didn't have to limit the weight of our suitcases. As long as everything fit in all the nooks and crannies of the car we were able to take it along. The kids had more space to bring extras such as toys and activities that would have been left behind if we flew.
4. Luggage is guaranteed to arrive with us at our destinatio
n
3. Family Bonding
There is lots of time for interesting conversations and imaginative stories when everyone is in the car together
2. Freedom
Flexibility to leave the resort property: to hit the store for forgotten items, to pick a restaurant not geared toured tourists, and to visit other area attractions.
1. Memories by the Miles
- the good, the bad, and the messy
With a family of 6 the cost of renting a car that comfortably fits our four car seats and a whole lot of luggage is close to the cost of round trip airline tickets. In this case our experience with driving was enjoyable and something we are very likely to repeat!
Are you planning any upcoming adventures? What is your preferred mode of travel?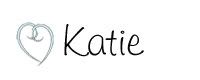 Disclosure: Hertz Rental provided the Buick Enclave for our family for the purpose of traveling to and from the social media event we were attending. They have no specific requirements for us regarding posts on their behalf. However, our service and experience was exceptional. Their online reservation system is incredibly easy to use. We will look forward to using Hertz in the future when we travel for business or pleasure.