Hint #4: Explore the options for using promo codes and coupons.
Here are a few promo codes available right now for your Christmas Card orders.
Ink Garden
Ink Garden has a few different options available between now and December 13. This is the first year I have used Ink Garden and I am quite excited about how our batch of cards from them turned out and how quickly they arrived!



Customize a Christmas gift tag and o

rder 20 FREE using promo code: FREETAGS
Create a basic Christmas Card using Ink Garden's online service. Order 10 FREE using promo code: WINTERCARDS
Upgrade your basic card creation with a premium shape (oval or ornate). Use the promo code: HolidayCards at check out to get your order for just $2 + s/h. When I researched this promo code it mentions that the first 10 cards are $2 and the rest of the order will be billed at 40% off. However, I added 30 cards to my card. After adding this promo code my entire order came to $2 (+4.50 for s/h).
Snapfish
Snapfish is a long time favorite for many in the world of online printing. I personally don't use their service. I tried it once when I first created an account, but haven't used them again. (Not for any particular reason). Anyway...
Through this weekend (expires 11/13) all of their photo cards are being offered at 60% off using promo code : YIPPEECARDS. I don't know anything about their s/h charges, but would be curious to hear if anyone tries this one.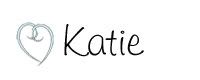 Disclosure: I have not been compensated for this post or the text links within. I am sharing this today in hopes of helping you make the most of your Christmas card budget.