I especially love opening the mail box when even the stamp and address labels on the envelopes inside are thematic.
Hint #3: Create personalized return labels to match the cards you are sending!
Some companies offer matching labels with your card order. However, if the online printing service you have used does not offer this service, use a FREE service! Vista Print
offers freebies all the time and for this holiday season they have
free address labels
. There are many holiday designs for you to simply plug in your address information and send to print. If you are feeling ambitious (really it's not too hard), choose the blank "design your own" template and upload a picture or graphic that matches the colors and theme of your cards. I used this deal to order 140 address labels for our cards. I then made a second order of 140 where I replaced the address fields with a To:/From: to use for gift tags. If I remember correctly the shipping came to about $3.50 on the order. A great deal!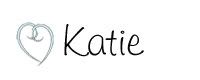 Disclosure: I have not been compensated for this post or the text links within. I am sharing this today in hopes of helping you make the most of your Christmas card budget.