Imagine with me...
Kevin and I have just returned from a relaxing trip to Central Florida where by day we enjoyed quiet conversation, clear blue skies, sitting pool side, and reading through a great collection of books loaded on our Kindles. The evenings spent strolling the Disney boardwalk, me in a simple sundress, on our way to a delicious dinner for two.
Ahhhh...Delightful.
The reality is we spent the week in our tulip lined town where the temperatures are finally creeping back up to those typical of spring in Michigan. The lively conversations reviewing the events of our days spent running in separate directions must be heard above requests for home snacks, homework help, and argument mediation. The great books are loaded and waiting bedside for another day. The Pinterest inspired dinner for six was edible. Yet, the resort wear worthy sundress still called from my closet, so I slipped it on for a walk around our yard. A satisfying glimpse of the vacations, simplicity, comfort, lazier days, dinner dates, and board walk strolls to come.
Oh Yeah.
Bring it on summer.
I chose this Beachcomber Dress in Fiji from the new line of summer clothes from Fresh Produce in hopes of taking it to the beach. However, I have already been enjoying it for many other occasions. Last minute on Easter I ditched my other outfit ideas and enjoyed wearing this dress with a pink sweater on top. It's great to have something fresh and comfortable in my closet. When ordering I hesitantly used the sizing chart on the Fresh Produce site. When the dress arrived I was especially happy with how right on the sizing was. The top fit, without being gappy (I don't know if that is really a word) in the chest or under the arms. The weight of the rayon/lycra blend is the perfect balance of comfort for warm weather, but not clingy and see though. It is also easy to pack or fold without worrying about wrinkles.
Since I was playing vacation while everyone else in my house was busy working, schooling, or napping I didn't get any full body pictures of the dress. Here is the image (in another color option) from the Fresh Produce site. You can't see it here either, but there is a V neck in the front and back. I like it.
Fresh produce carries a colorful and comfortable selection of
cute simple dresses
,
resort wear for women
, and even
party dresses
. Fresh Produce makes sizing, ordering, and shipping (to over 200 countries) a breeze. If you are looking for a wardrobe spruce up at this changing of seasons Fresh Produce offers options for many style types, ages, and occasions.
Make life feel a little more like vacation everyday!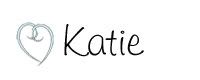 Disclosure: Fresh Produce invited me to choose any item from their online store in exchange for sharing about their clothing line here on ALML. All opinions are my own.