The word grace trips me up.
Picturing a lovely dancer light on her feet
A butterfly against the blue skies
Effortless, perfectly timed motion
So lovely. So good.
So graceful.
Yes, tripped up.
Yet,
Grace
is sufficient
a gift given to refine even my most un-charming moments
power made perfect in my weakness
To brings beauty, even where there is very little elegance.
To grow something new right there in the dirtiest, most rock hard place.
In the garden. On the cross. From the tomb.
So Grace full.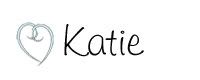 In celebration of Holy Week the kids and I assembled our own visual reminder of His grace with this Grace Garden. For more information about this hands on Easter activity read
here
.