These are all key themes in Karen Kingsbury's Forever Faithful Series (Book 1), Waiting for Morning.
The book's main character, Hannah Ryan, is the mother of two girls and wife to a doting husband. Her life seems perfect until the night her family is struck by a drunken driver. With the death of her husband and oldest daughter, Hannah is torn by rage. Her faith is tested to the limits. She must learn to forgive and to discover God's mercies, which are new every morning.

Waiting for Morning is an incredibly emotional text! Once the tragedy hits (very early on in the story) you will not want to put the book down until you know there is some sort of healing for Hannah Ryan – which makes this a quick read.
While this story is fiction the circumstances and emotions are very true to life. Kingsbury is known for making her characters seem like your next door neighbor, your sister, or your best friend. It is likely that as you read about Hannah Ryan you will hurt for her as if you really know her. It is just as likely that you know someone who has lived a similar tragedy.
Each chapter of the book is prefaced by a verse from the Book of Lametations. The verses mirror Hannah's journey to healing and set the tone for each new chapter. I enjoyed this detail.
I appreciate that Kingsbury does not shy away from writing about sadness, anger, hurt, and tradegy in the Christian life. This book is not exception. We know that being a Christ follower does not give us a free ticket to avoid all pain. Sometimes I find it obnoxious when Christian authors spin things to be overly perfect and warm fuzzy. I also recognize that while Kingsbury brings restoration to the events she writes about in her books, the outcomes aren't always as predictable as the reader may assume.
I would recommend Waiting for Morning. The story is another great reminder for all of us to Make the Most of Every Moment.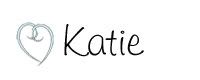 Both the paperback version and the digital copy of this book were sent to me at no cost, in exchange for an honest review, by the Blogging for Books program from Waterbrook
MultnomanPublishing Group
. For
more info
about this book, or to learn about Karen Kingsbury and her other titles, check out her
Author Bio
page.