The Voice New Testament: Revised and Updated is a modern translation of the Bible that reads like a story or screenplay. It is presented as a collage of narratives, poetry, songs, wisdom, and Truth. The Voice is an engaging translation of the God inspired text that whispers His love and gives us hope.
This is the story of God's relentless pursuit of us, and in the story we will begin to hear His footsteps following unfailingly behind us.
In December I joined the world of e-readers with a Kindle. To begin building my bookshelf I looked to Thomas Nelson's collection for e-books to review. I was excited to download and engage in reading The Voice. Realizing that it is now mid March I see that reviewing the whole New Testament is no quick task. Truthfully, I did not read through it from front to back. I did commit to using it for all of my New Testament reading for three months. In addition, since one of my favorite book is Philippians, I spent extra time studying carefully through each verse there.
Here is a clip from Philippians 4: 5-6
Keep your gentle nature so that all people will know what it looks like to walk in His footsteps. the Lord is every present with us. Don't be anxious about things; instead, pray. Pray about everything. He longs to hear your requests, so talk to God about your needs and be thankful for what has come.
The simple to follow language makes this an effective translation to offer those who are new to reading scripture or to those who enjoy studying passages written in many different expressions. This translation maintains the integrity of the Bible, as the inspired Word, in a unique voice. Commentary and historical notes are included throughout the text to enhance devotional study.
For the reasons mentioned above, and more, The Voice would be a nice addition to a group study, especially if the group is reading passages aloud. I especially appreciated the introduction which carefully explained the reason for publishing this translation and the hope for reaching a new audience.
I would love to see The Voice include Psalms and Proverbs in future printings since there were many times I wished I could reference them. We use these books quite often in teaching and redirecting the kids. I was also a bit distracted by the embedded commentary as I felt compelled to read everything on the page. In some instances I focused too much on the extra information instead of the verse during my personal reflection time.
Overall, I enjoyed the flow of the text and found The Voice to be another welcome resource in stepping further into the story of Scripture.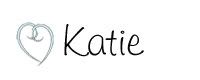 Disclosure: Thomas Nelson Publishing provided me with a free download of the digital copy of The Voice in exchange for my honest review
.