Anne Hope is a lucky little lady to have a dad who is committed to investing one-on-one time with her. These two plan daddy & daughter dates once a month. Before their first outing Kevin admitted that he was a little anxious that he would not know what to talk to her about. His worries were eased when he recognized that she was most excited to have his undivided attention while she recounted the small details of her day.
When I discovered the book Daddy Dates:
Four Daughters, One Clueless Dad, and His Quest to Win Their Hearts: The Road Map for Any Dad to Raise a Strong and Confident Daughters
by Greg Wright, I was hoping it would be an encouragement for Kevin that he is on the right track with his daughter dating mission.
Greg is the father of four teenage daughters. His mission in parenting is to raise confident young women by demonstrating to them what it feels like to be treated with love and respect. He has found the method that works best for him and his girls. Daddy Dates. He began dating his girls at a young age and shares his experiences, in his unique "mans man" voice, in this informative (yet entertaining) book.
The book is based on a common sense idea, yet his suggestions for successfully dating daughters are presented in practical and fun ways. The book provides personality profiles to help dads identify the types of dates and conversations their daughters will most enjoy. He also discusses conversations and activities appropriate for special dates for girls or all ages.
Kevin's desire is that Anne Hope will grow up feeling sure of herself, understanding that she is a gift, and knowing that her daddy is her #1 fan. He hopes to develop a strong relationship that will give her confidence as she journeys through adolescence. One that will also build the foundation for a special relationship throughout her life. Daddy Dates provides validation that he is on the right track on this journey of parenting a daughter, and it is a practical tool for looking differently at the dating scene.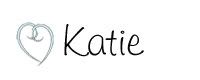 Disclosure: Book Sneeze provided me with a complimentary copy of Daddy Dates in exchange for my honest review.