Seriously, our summer schedule has been so packed that I can hardly imagine what the days are going to look like when we start adding school commitments to the calendar again. Can't say I love the chasing that comes with a new school year, but I do love writing our to dos in my planner.
It is usually about August when I run in to the problem of having lots of dates scribbled into the week of December 26-31 that need to be transferred into next year's book. Thank goodness
Busy Body Books
gets this. They release their new designs and organizers just in time. In addition to calendar year books, they also sell academic year calendars for those who identify the start of the school year as a new year. (Which I did for the first 27 years of my life)
I have
mentioned
this
before
, but my favorite feature of the Busy Body Book is the unique 5 column, double page spread for each week. This year's columns will likely be labeled: home, online, appointments, school, and menu. These categories are quite different than this past year when I labeled them by names, but I think it will be more efficient.
Every year Busy Body Books update their designs to keep things fresh and fun. This year I have chosen the striped cover, called Licorice.
Although, it was a tricky choice...the Blueberry cover is also cute.
If you have questions about this specific organizer or how to effectively use a family planner, I would be happy to help. Until then, I will head back to my scheduling. For starters, I must happily block out May 19 & 20 for
Gleek Retreat
. Yay!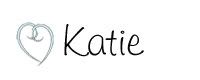 Thank you Joan for sending me a complimentary copy of the 2012 Busy Body Book
for my review
to feed my list making addiction for another year! It is my pleasure to share it with my friends and readers here.