A year ago today we met with a specialist who confirmed what our doctor expected. We left his office with a new itinerary; we were destined for Spina Bifida. That same day you all began praying for our little traveler by name. Over the last year you have helped us put the wind back in our sails, the chugga chugga in our choo choo...okay, I'll stop.
While this is a journey Gabe will never get away from we are committed to taking every highway that might build on his potential. We will follow any road signs that encourage Gabe's self determination. And at each rest stop we hope to leave a new sign pointing others to Him who deserves the glory for Gabe's success.
We have already learned there are detours and even road blocks, but also interesting new sites to explore, beautiful fellow travelers, unexpected treasures, and amazing discoveries to make along the way!
Thank you all for sharing your time, your prayers, and your financial resources to help lighten our load.
We can not thank you enough for your continued love for our family!
Thank you to
Dan and Amanda
for all of the time and thought they put into planning this event. Everyone needs the kind of friends they are to us - those who will think outside of the box, those who look for opportunities to bless others, those who quietly clean up the messes instead of just pointing them out, those who are really real, those who make doing life together simple & fun. We love you long time;)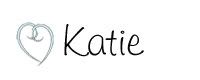 The extended version of this thank you (including prizes &winner and a list of other details) is posted on
Gabe's blog
.