Our washing machine is always running. Lately, I'm hesitant to admit, it is winding down. Daily it works through the crazy spin cycle - quick and noisy as it goes. Yet, just about every load still ends in a soggy sort of mess. Leaving us with a sloppy pile of clothes that we attempt to spin again. Each extra load seems more inefficient. A big waste of time. I know my expectations are pretty demanding for one lone machine. Maybe I need to quit trying to cram so much into it in one day. Maybe a load of brights would cheer its' tired motor. Or maybe it's just broke.
Whatever it is, I'm tired of spinning.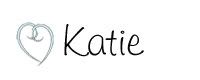 Come to me, all you who are weary and burdened, and I will give you rest.
Matthew 11:28