I have been working on an experiement using a video tutorial from the
DIY Dish
(love them!) that I will share with you later. Anyway, I've been building a little collection of shrunken wool sweaters parts.
Since one 4 year old only needs so many sets of legwarmers, I've been on the hunt for something else to do with the cast off sleeves.
Someday Crafts
suggested a very unique idea for making a sweater sleeve lamp.
Rustic Crafts
had a tutorial for creating a hot beverage sleeve made out of a wool sweater. These links had me thinking of what else could be unnecessarily covered with sweater sleeves.


So, I added some cozy to my Valentine decorations by covering our vases with my wool sweater leftovers before filling them with my favorite holiday hearts.
Now there is even some random purple
and yellow love on my kitchen table.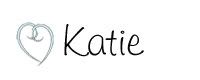 Note: While cruising through some great crafty blogs on Sunday night I discovered that I'm not the only one who has been inspired by sweater sleeves.
Mississippi Mud Pie
put together a great display of her version of sleeve vases.