Shout for joy, to the Lord, all the earth. Serve the Lord with gladness, come before Him with joyful songs.

Psalm 100:1-2
This was our memory verse for last week.
Voices of the Faithful - Book 2: Inspiring Stories of Courage from Christians Serving Around the World
shares a year's worth of inspiring stories of people striving to do just that.
This book is comprised of 365 short devotionals featuring stories of God's work written by hundreds of missionaries around the world. The stories compiled by Kim Davis include adventures and miracles.
Beth Moore, who wrote the forward, states that missionaries are called to many different fields: foreign countries, public schools, politics, and local neighborhoods. She wisely explains that whatever we are called to do we cannot do alone. The short daily expressions from fellow faithfuls provide encouragement for the journey.
The book is divided into 12 specific themes, one per month. The daily lessons each include a verse, a story, and a prayer. One of my favorite features of the book is an alphabetized listing of all the scriptures used and which date highlights each passage. Although I have already read through everyday once, I am looking forward to going back to re-read the days that correspond with the verses are family is memorizing each week.
I really enjoyed September's theme, Lessons from the Young. January's theme, Prayer: The Priority, was also very motivating. One of the January lessons explains prayer as our amazing opportunity to be involved in all that God is doing everywhere in the world. That is big!
This book is an eye opener to the joys and trials of those who are serving with gladness all over the earth.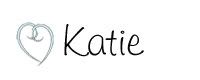 Disclosure: Thank you to Booksneeze for providing this book for my review.