It was a year ago tomorrow that the most populated part of Haiti was struck by a catastrophic earthquake. The disaster is said to have directly affected over 3 million people. Too many people lost their homes or their lives. Now, a year later, it is reported that the people of Haiti are still living in a state of emergency. According to Unicef, "There have been few rays of hope in the broad landscape." Flooding, political unrest, insufficient housing, disease, and uncertainty add to the sense of hopelessness for many Haitians.
Yet, creativity is still alive in Haiti as local artisans design colorful handcrafted home decor. Using raw materials such as recycled oil drums, paper mache', stone, and wrough iron they are creating beauty. Some designs, reflecting joyful spirits, are being made exclusively for Heart of Haiti.
Heart of Haiti is an effort created by
Willa Shalit
, the CEO of Fairwinds Trading, to make a difference through meaningful shopping. By teaming up with the Haitian people, as they pass on their art and preserve their cultural history, Heart of Haiti is offering them an opportunity to rebuild their lives.
Heart of Haiti
also offers us a way to extend hope to Haiti as we shop with a purpose. The proceeds from each gift purchased through Heart of Haiti are used to provide nutrition, education, and healthcare for the artisans and their families.
While they may feel forgotten, many refuse to forget.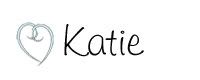 .