What do we use our hands for?
As parents we often find our hands cuddling, comforting, nourishing, and encouraging. Meanwhile our children are busy using their sweet little hands for drawing, digging, holding, clapping, snapping, waving, and more!
In the latest children's book written by Max Lucado, and illustrated by Gaby Hansen, all these hand-y jobs, as well as many hand-y attributes are highlighted to activate kids' prior knowledge about their hands. The clever rhyming text in the beginning of the book leads appropriately in to a new lesson about how to use our hands to help others!
This book is pleasantly entertaining while still conveying a very important message. We can use our hands to show our love for God by helping others. The illustrations are adorable. The characters, even the friendly creatures, have happy expressions that are downright contagious. The text includes giggle worthy words such as: squishy, stinky, ooey, and pooey. The story ends with a simple prayer to reinforce the lesson shared. Overall the book is child friendly and oh. so. cute!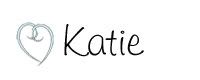 Thank you to Booksneeze for providing me with a free copy of this sweet book in exchange for my honest opinion.