"Our hope is not built on circumstance." excerpt from January 22.
I recently had a conversation with a friend about hope. Sometimes it's that flying high balloon feeling, but other times it is more like a small candle glimmer in the darkest of dark. Either way it truly is not based on our circumstances. Hope is based on truth, His Truth, and so is this classic daily devotional written by Billy Graham.
Graham is said to be the nations most beloved spiritual leader. In this book he uses his personal experiences and his faith in God to encourage personal reflection. I found the daily mediations to be simple, direct, and encouraging. They narratives are inspired by life, include a short prayer, and are intervowen with scripture. Many days include familiar references to culture through the use of quotes, song lyrics, book & film mentions, and reference to historical figures. I appreciated thought provoking questions also built in throughout the book, such as: Do you feel God's joy? Are you a disciple? How much do you pray?
Tucked in the forward, also written by Graham, I found this statement I love, "We were not just made for mountain tops, but also for the valleys of life." The views from the mountain top are necessary for providing our inspiration, but it's in the valley where the fruit is grown. Whether you find yourself in the valley or on top of the mountain, during this season of our life, you are sure to find encouragement in the pages of this book.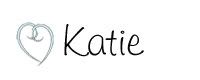 Disclosure: This book was provided by Thomas Nelson Publishing for my honest review.