I could not help but smile as I wrapped gifts this afternoon. I feel good about what we have done and what we are giving this year. There's an absense of self assigned guilt about how much we spent on who compared to him or her.
It's a season of change for our family and although we have often talked about it in the past. This year
Christmas Change
had to be.
We did not ask for lists, or give them. For the most part our gifts are less, but more from the heart. In the past we've resourcefully gathered as much as possible by searching for just the right bargains. This year I was longing for less commercialized holiday and more peace. I desire for the kids to eventually understand the graciousness of gift giving as set by the example of the kings and the shepherds on that holy occassion so many years ago. So, this year we got busy with our hands in an effort to create most of the surprises wrapped
beneath our tree
high up on a shelf where Gibson can't rip into them.
This has nothing to do with wanting to give less. It is not about saving for ourselves. It is not about being critical of others for the thought, the money, and the love they put into joyfully giving. It's about more. So much more.
I give my best to Him...
Just to honor Him...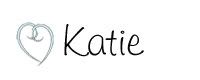 There is something about having a newborn in December that puts things in perspective. I loved the reminder I found tonight in the post,
All is Calm...So Sleep
, written when Gibson was just an itty bitty.