To say I am behind on things is a bit of an understatement. Crazy enough, I don't really care.
Typically I have all of my Christmas cards printed and envelopes addressed by now. My goal is to have them ready to put in the mail the week after Thanksgiving. This year - not going to happen. The envelopes were ready with addresses, but now I'm not so sure I will use them. When Minted sent me samples of their quality Christmas cards with matching envelopes I thought I might scrap what I have and start over.
Minted
is a leaded graphic design site that creates unique and modern designs and prints them on quality paper. Minted's holiday card selection features many unexpected details such as decorated card backs, slip-in envelope liners, wrap around pre-printed address labels, and more. Minted also offers Minibook Cards, as well as Yearline Cards. If you have several pictures you are anxious to use these would both be fun alternatives to the traditional Christmas letter.
Looking at the options I wonder what comes first for most families - choosing a card design or choosing the picture? After picking a few favorites styles I am tempted to dress the kids for our photo shoot in something that compliments the bold, untraditional Christmas, colors used in many of Minted's designs.
The card that caught my eye first included the phrase Peace, Love, and Hope. I really like this style and think I would want to order it with rounded corners, a detail I believe makes the cards look more finished.
I also really like the tree graphic pictured below which includes many great words: health, happiness, goodwill, cheer, merriment, and more. The option for two pictures is appealing.
There are so many other unique options. Each of the cards appears worthy of being the "it" card for 2010 and becoming a family keepsake.
I know it is short notice, but perhaps today is the day for you to order your holiday cards. If so, be sure to use the coupon code HOL20SHIP for $20 off + FREE shipping on all holiday cards.
Now, I am on a mission for a picture of my 4. This should be fun...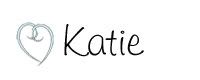 Disclosure: Last holiday I had the opportunity to order from Minted and was very pleased with the stationary they sent. They have offered me a gift certificate for this year's order which I have yet to redeem. However, I have reviewed a large sample selection of their cards from the 2010 collection. My opinions in this post are based on my reaction to the samples. As you have probably noticed I am not exclusive to one source for printing and have experimented with several different online companies for my photo card printing needs.