I have to admit my anticipation of the holiday season has been a bit distorted this year. Like I am seeing things from a new angle and can not quite process what that will mean for our celebration.
But, what's not to celebrate? We have so much to be thankful for.
A week ago on Sunday we participated in a parent commitment service dedicating Gabe. It was a wonderful day with friends and family which really deserves its' own post - soon.
We kicked off our holidays with a wonderful Thanksgiving day.
This little turkey snoozed the day away, but since Thursday his tryptophan euphoria has taken a turn in the opposite direction.
We haven't seen much of this in the days since.
My hands haven't been as free for decorating, baking, crafting, and addressing piles of envelopes as I may typically think they should be. Yet, I have dabbled a bit in my own handmade holiday projects. (By the way- don't miss out on the
Handmade for the Holiday
giveaway blog hop which ends on Friday!) Last night I put together this shadow box project I've had in mind to assemble since I saw it while blog surfing last December.
I was really excited about the colorful collection of jingle bells we discovered at the craft store and have been holidng on to the BELIEVE vinyl rub for awhile.
A week ago my Christmas spirit was lacking something fierce, but we're coming around. After thankful days with our family, an amazingly generous and unexpected show of Christmas love from some friends, and the witness of twinkle in my kids' eyes as they set up the nativity
("the right way")
I am looking forward to participating in the season, drowning out the unnecessary extras. I want to see Christmas for what it is. To believe in the joy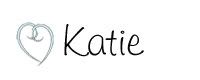 Bargain Hunter's Sidenote: This week at Michaels all of their bells are 40% off. Scrapbooking paper is also all 4/$1.00 - the sparkly silver I used to back the shadow box was included in the sale. So, if you are intersted in putting something like this together, now is the time to pick up your supplies!