Annie is the kind of friend who is always there for a "pick me up" when we need her. She and I have traveled just around town (and half way around the world) together making some great memories. Today she is sharing her list of top 10 "Pick Me Up" songs, which all happen to be about THE friend that sticks closer than a "sister."
Right from the beginning, my mom made sure that we were exposed to music, namely her music. Luckily, I loved her choices. I grew up with Jimmy Buffett, the Beatles and James Taylor---and I fully intend to make sure my daughter grows up to love them as well!
It wasn't until college that I discovered Christian music, but right then and there I was hooked. I have my secular loves---Jimmy Buffett, Jack Johnson, Counting Crows and Josh Ritter, but I can turn the radio to a Christian station and never be disappointed!
So....my list of 10 "Pick Me Up" songs: (in no particular order)
* Overflow "Cry On My Shoulder"
* Newsboys "Million Pieces (Kissin' Your Cares Good-bye)"
* Lincoln Brewster "Love the Lord"
* Matt Redman "You Never Let Go"
* Cademan's Call "Only Hope"
* Superchic[k] " Stand in the Rain"
* David Crowder Band "Foreverandever"
* Barlow Girl "Enough"
* Point of Grace "Day By Day"
* Matt Maher "Hold Us Together"
Most of these can be found online, so give 'em a listen!
Thanks
Annie
!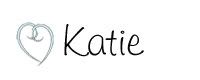 P.S. I half expected to see Dancing Queen or Kiss the Rain on your list of Pick Me Up Songs;)