Although it seems like a lifetime ago, I smile when I think about the morning I spent with Gibson at the Sassy Blogger Bash.
Sassy
invited me and my youngest (who proudly held that position for all of 4 days after the party) to experience their developmental baby products and more while learning about the time and love that goes in to producing great toys.
Gibson laid claim on a musical guitar in the first moments of his free play time and happily carried it from station to station throughout the rest of the event. The tot size toy is part of Sassy's new line of Rock N' Roll interactive toys. Lucky for Gibson, this favorite was part of the goodie bag they put together for him to take home.
As an educator, I was very impressed who learn that Sassy contracts out an amazing educational psychology professor to give advice on new products, as well as to test them. She suggests necessary changes and tips for developmental appropriateness of each toy before it heads off to stores. According to their website,
"Sassy developmental baby products are designed to help build a solid foundation for lifelong learning by fostering development and stimulating the brain. Years of research, expert consultation and testing have led us to create product features that stimulate baby's senses and emerging emotional, social, physical and intellectual skills.
Those features include: high contrast patterns, bright colors, symmetry, multiple textures, product proportions, soothing and rhythmic sounds, and innovative functional features."
As a parent, I appreciate the clever solutions to some of the daily parenting dilemmas in feeding and bathing. With products such as the Suds and Sun Visor, Soft Touch Rinse Cups, and Less Mess Training Spoon they have made improvements for some everyday frustrations.
Some Sassy products are exclusive to Babies R Us, while others are available at stores such as Target. If you have young children there is sure to be a new family favorite in the Sassy collection.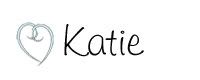 Disclosure: Gibson and I would love to thank Sassy for a fantastic morning of learning, snacking, playing, sneak-peeking, and socializing. We are also thankful for the awesome bag of Sassy tools and toys they gifted us with.