There are all sorts of thoughts swirling in my mind. I have lists and reflections I'd happily share, yet my words are jumbling between my head and the paper.
Rejoice always...
We are doing fine. We are very happy to have our car repaired and back in Holland. Gavin and Anne Hope are enjoying all that is summer. Gibson grows more adventurous by the minute. Kevin is ambitiously tackling my "baby do" list.
Do not be anxious about anything...
Tomorrow Gabe and I are headed to the doctor for a momma check up. Thursday we are back at the specialist who will be poking in for a good look at Gabe.
In everything offer your requests to God...
At the forefront of my thoughts,
Dear Baby Brooklyn
is likely to make her arrival tomorrow.
The peace of God, which transcends all understanding, will guard our hearts and minds...
We appreciate your continued concern for all of us!
I have learned to be content whatever the circumstances...I have learned the secret of being content in any and every situation...Yet it is good of you to share in our troubles.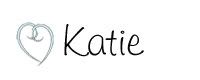 *excerpts from my favorite passage, Philippians 4