Black & White
~Gabe's body WILL be healed. We trust beyond a shadow of doubt that it IS possible.
~God will choose whether to heal him now, here on Earth, or someday in Heaven.
~Everyday we pray for physical healing soon: That Gabe will be born free of nerve damage. That his brain formation and fluid drainage will be trouble free. That he will learn to walk.
~We continue to invest time into all of the resources that are presented to us. We study what it means to be the best parents we can to a child with spina bifida. We prepare for the diagnosis we've been given.
Gray
~After most conversations I often wonder if others question my persistent prayers and hopefulness. Does it sound like my thinking is too simplistic? Do you see that I am still grieving over what could be? Do you understand that we still hurt, we still wonder, we still question, we still have big concerns? Is it evident that we refuse to let ourselves worry in spite of our circumstance?
~I think:
Worry requires our action.
Concern leads to prayer, trusting His actions.
Black & White
~There are several stories in the Bible that talk of physical healing. In every case the purpose of the physical healing is for God's glory to be evident. It is my understanding, personal footnote perhaps, that His purpose in performing miracles is to attract more attention to Him -not to us.
~In explanation of times when God chooses not to heal the Bible says, "My grace is sufficient for you, my power is made perfect in weakness. Therefore I will boast all the more gladly about my weaknesses, so that Christ's power may rest on me."
Gray
~If our baby boy is not healed here on Earth I am trusting that it is not because of our lack of faith. It is not because there were not enough people praying for him. It is not because of something we have done in the past. It is not because God thinks there is a lesson we need to learn. Yet I believe we will grow and learn despite any outcome.
Black & White
~Gabe has been created perfectly, in God's image and for His purpose.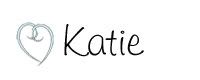 What are your thoughts? Really. The more I study the more I wonder. I'd love to hear your blacks, whites, and grays.