There aren't many things that thrill a list lady more than finding the perfect planner. I've been using the BBB Family Calendar for the past six months and love it. When the 2011 editions (academic year and calendar year) were recently released I was anxious to check out the updates and so pleased with the way BusyBodyBooks listened to suggestions in making some small changes, while keeping the key features that make this planner a gem.
When I reviewed the 2010 edition I mentioned that the designs were gender neutral, yet I would enjoy more options. Specifically I was hoping for a floral pattern. Joan, and her team, listened to that request and this year my BusyBodyBook has flowers and a touch of pink! Yeah. There are, however, still options for those who prefer not to be so girly. The 4 all new design options are called Spring, Summer, Winter, and Fall.
Winter 2011 Calendar Year
Some of my favorite features in this planner include: month at a glance pages (a new feature!), spiral binding so the current week lays flat on my counter, large pockets in the front and back of the organizer for storing important extras, and a thick plastic cover to protect the pages during frequent handling and spills.
Yet, there are other things to love as well. It includes
weekly grids
, journaling boxes, perforated shopping lists, address book pages, and more. Each week is given a two page spread. On the left hand side, half of the page is blank for thoughts and doodles. The other half of the left side is list paper with small check boxes.
The weekly grid, unique to BBB, includes a 5 columns. They are intended to be used to organize several different schedules, while coordinating them side by side. However, there are options for personalizing this organizer to best meet your family's needs. This year I labeled my columns as follows: Kevin & Katie, Kids, Menus, Contacts, Online To-Dos. In 2011 I am guessing I will need one column for specifically organizing Gabe's appointments and another for the kid's school commitments. I did see another intriguing suggestion for column labeling: social, emotional, spiritual, physical, and educational. A neat way to organize for the whole person, for those who aren't using their planner to organize the whole family.
If you'd like to give the weekly grid format a try there are
weekly grid sample pages
available for free download. In addition, if you are a wall calendar type person BusyBodyBooks also has an efficient and affordable option available. Right now would be the perfect time to purchase the Academic Calendar book to arrive in time for back to school.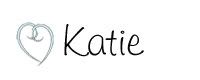 Thank you so much to BusyBodyBooks for sending me a 2011 Family Organizer to review. The planners retail for $17.95 and the wall calendars are $14.95. However, I have not been paid for my opinion or my honest thoughts in this post.