Today I took the two littles with me to get groceries and realized for the first time that our growing family has outgrown one grocery cart. Perhaps I need to hire a grocery assistant to push the second cart or, more likely, I need to plan on multiple trips each week. It seems we were filled to the brim with our weekly supply of milk, bread, and cereal before I had a chance to move on to the lunch and dinner ingredient list. I even filled the rack under the cart that I've hardly taken note of before. I can only imagine the stock we will need as our boys grow.
Anne Hope was thrilled to see that sweet corn was finally in season in the produce aisle and asked all day when she could finally eat the "corn on the knob."
While we were waiting for dinner we tried a new treat recipe inspired by Gavin's writing. He wrote in his journal at school that his favorite thing to do with mom was make waffles. Who knew? So, today we had an impromptu date with the waffle maker. Instead of breakfast yummies we made chocolate waffle cookies. They smelled wonderful and brought smiles to three little faces here.
I'm still not completely up for that chocolate-y goodness, but that is okay. This baby is teaching me a great lesson about reigning in my sweet tooth that I hope I will remember in the months to come. Speaking of this sweet baby, the kids were thrilled to be invited into the exam room last week to listen to their new baby brother or sister's "heart beep." My heart swells as the sound comes across the scope too, but this time more than ever as Anne Hope leaned in to Gavin and whispered, "Do you hear that? That is OUR baby!"
For the record, Gavin is certain "our baby" will be another brother and Anne Hope is hoping for a sister because she already has one baby boy. Time will tell;) In the meantime, Kevin and I desperately need a date night with The Great Baby Name* book.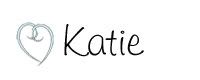 *I don't know that there is any such book by that name, but any book will do as we mull over possibilities for the perfect name for our newest addition. We will happily welcome your suggestions, although we seem to have quite a list of criteria for our preferred name. In fact, that might just be a list-y post of its own.