After my amazingly relaxing day yesterday, which was capped off by an evening visit to see my mom and Gram, I was totally re-energized to take on the dirt in our home today!
During my past pregnancies I have been extra cautious about the chemicals I use to clean, specifically our floors and the bathroom. Often Kevin offered to take over the final shine responsibilities to keep me out of the fumes. Although he is still willing to help, it isn't realistic to have him doing it all for nine months. Therefore, I was on a search to find healthier natural cleaning products to use. I've tried a few different things, but was excited when EcoStore offered me two trial products.
EcoStore
representatives explain they are all about keeping toxic products away from children and using plant based non-toxic products instead. EcoStore, which is the extension of a 20 year old New Zealand company, makes plant based, non-toxic Household Cleaning, Baby and Personal Care Products.
Specifically, I used the Cream Cleanser (retail price $7.50) to clean my sinks, tub, and counters. The cleanser smells of its' Lemon Verbena oil. It is not gritty like some scrub on cleansers. The packaged says that it is gentle enough for glass stovetops, although I haven't tried it on ours yet.
I was also glad to find that EcoStore products are available in our local grocer, Meijer, where I also purchased the
spray cleaner
that was recommended for all purpose use. I used this citrus scented spray specifically for our floors.
Although, they didn't make it into the bathtub tonight, we also enjoy cleaning our children with the
Baby Body Wash
. The mild formula lathers up nicely on little bodies and in the kids hair, yet it doesn't seem to dry out their skin. It has a fresh scent, however my personal opinion is that it is a better "good morning wake up" scent than a "sleepy time night bath" scent.
As you know, I'm all about making the most of every moment, so I was glad to see that the EcoStore products work for us and my time spent cleaning left us with a clean house....
...until tomorrow morning's cereal spills;)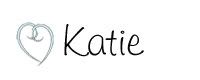 Disclosure: EcoStore provided me with the Baby Body Wash and Cream Cleanser for review. I have offered my honest opinion on their effectiveness. I purchased the Spray Cleaner myself because I was interested in giving it a try as well.