This weekend at Gleek Retreat my sweet friends chose the saying "beautifully made" as a surprise to be painted on my chest. Although I know that I am fearfully and wonderfully made, I rarely feel beautiful. Yet, for those 3 hours it was tattooed for all to see I had to live it. To own it.
That night as I drifted off to sleep and the paint rubbed away with my tossing and turning I thought about how remarkable our bodies are put together. How miraculous it is that I've been given the vessel to develop and carry a little life.
That is amazing beauty.
This morning we had the long awaited privilege of seeing our baby on the ultrasound screen. We oohed and ahhed as pictures of little arms, hands, eyes, and more danced on the screen. Despite the reluctant knot somewhere deep inside we excitedly made predictions about this baby's gender based on features and obvious similiarities to our other children.
After our 40 minute window to our newest love, the curtain closed for awhile with the promise of a follow up view. We headed down the hall to see our doctor.
"I don't have good news for you...neural tube...spine...brain...high risk specialist..."options."

I listened carefully, only processing half of what I was hearing, as I started to shake.
Today marks a new jouney of faith for us. Kevin and I long for your prayers as we wait for more explanation, as we search for answers to painful questions, as we learn to own this...
Our baby is very sick, but he is still beautifully made in our eyes and in God's.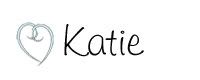 Be strong and take heart, all you who hope in the Lord. Psalm 31:24