I know you're up in heaven God,
and can hear my voice from there.
I'm just a little child.
Will you answer my short prayer?
So begins this sweet prayer affirming that God is ready and listening to us, no matter our age.
As parents we long for our children to understand that their heavenly Father is just a prayer away. We want them to understand that talking to him as simple as a conversation with their friends and family. There is no special saying, big words, or memorized verse necessary.

With age appropriate rhymes and lovely illustrations, This Little Prayer of Mine assures children that God is always near--watching, listening, caring, and eager to respond to their requests. The book subtly teaches young children that prayer is more than just asking for things, it is also about sharing feelings of thanksgiving, joy, sadness, uncertainty, and more.
I appreciate how DeStefano's book sounds like a likely conversation between a child and God. Using the beautiful illustrations by Mark Elliot, featuring young children at work and play, my children were able to interpret the expressions and put them into words. More importantly, through the text my children were reminded that they can trust God to care for every detail of their lives no matter what the future holds. This book is available for purchase at
Random House
for 12.99.
For puppies, pies, and ice cream,
my family and my friends.
But most of all I'm grateful
for you love that never ends.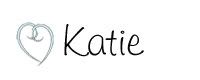 Thank you to Random House for sending me a complimentary copy of this book for review.