In the last 15 weeks this dad has taken on a whole slew of new responsibilities.
~In addition to kitchen clean up and dish duty, he has learned to fend for himself on the days there isn't much on the table.
~He has taken on our laundry pile as we continue our 3 loads a day habit.
~He happily entertains the kids while I entertain a 7 o' clock bedtime.
~He incorporated grocery shopping into his weekend routine.
~He has changed his shampoo, soap, shaving cream, and deodorant scents several times in an attempt to please.
~He puts up with our new two hour afternoon nap routine without asking "What'd you do all day?"
~He tackled the windows, walls, tub, toilet, and floors with gusto just in time for the Spring sunshine.
All this while experiencing some sympathy symptoms of his own.
While keeping a secret (which has never been his strength) until we were ready to share it with you.
Share what, you ask?
...this dad will forever more be the father to 4!
And so, this dad deserves the happiest birthday of all.
Happy Birthday Kevin!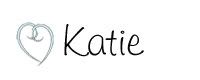 Disclosure: For those who thought we were holding out on you with the etsy unveling, this is probably even more shocking. Sorry. We just like to wait freakishly long to share new baby news. In addition, in danger of sounding spoiled and lazy, I will clarify that as I've slowly started to feel better the daddy-dos have been incorporated back in my lists. Despite the uncomfortable symptoms mentioned in this post, we are thrilled and anxious to welcome our new arrival in early October!