This giveaway is now closed. Thanks to all of you who entered. The winner, chosen by Random.org, is comment #30!
Stephanie
said...
Thank you for the chance at winning this great looking toaster :)
When cereal is running low at our house the breakfast of choice is toast. Not my favorite mornings, as I end up stationed by the toaster for what seems like hours to get enough pieces for the kids that aren't too squished, too white, too burned, or too stuck. Which lead me to a conversation with my mom about the perfect toaster. Is there such a thing?
Is there any toaster, anywhere, that consistently makes just the right shade of toast in a reasonable amount of time? Will it fits bagels and waffles, yet not totally swallow up a regular little piece of bread? Do they make crumb traps that actually keep the crumbs in until it is emptied?
This lovely toaster looks like a likely candidate to fit the bill.
Features
:
~auto shutoff
~extra-wide slots
~easy-clean crumb tray
~shade selector
~one-touch smart functions buttons
~expert performance
CSN Stores has offered this toaster as a giveaway for one of my dear readers. To be entered to win simply leave a comment on this post. If you'd like extra entries you may leave additional comments letting me know that you follow this blog, subscribe to this blog, and/or shared this giveaway information on your blog, twitter, or facebook. (Please include a direct link to this post).
Entires for this giveaway will be accepted until the giveaway closes on Friday, April 16th!
Will this toaster meet your expectations? You'll have to let me know! If it works for you I might have to invest in one for our kitchen. Then on toast breakfast mornings we will still have time for laying out clothes, making
kids beds
, and combing their hairs before heading out to school.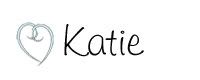 Disclaimer: The
Hamilton Beach toaster
being given away in this post has been provided by CSN Stores, in exchange for a text link in the post above. It will be shipped directly to the winner of the giveaway. I have not seen or tried the product for myself.