As you may have
read here
before, Gigi is a fan favorite for our four year old. Anne Hope considers her the DVD equivalent of
Fancy Nancy
and was thrilled upon receiving this edition called Gigi's Hugest Announcement from Thomas Nelson. This DVD contains two stories written by Sheila Walsh
The Royal Tea Party
and
The Pink Ballerina
.
In The Royal Tea Party Gigi has to find a way to share an exciting announcement with her best friend Frances. With the help of her well fed kitten Lord Fluffy, who would prefer to be called Lady, Gigi sets out to find the perfect way to tell Frances that she is also a princess. Gigi brainstorms several scenarios, but things don't go according to her plan. In her frustration, Gigi comes to the realization that despite things that take our message off track God does not want us to give up on our friends. She continues with her plan to create the perfect tea party setting for her grand announcement.
In the second episode,
The Pink Ballerina
, Gigi is on a mission to find a way to live out the new bible verse she has learned "praise the Lord with song and dance." She anxiously signs up for dance lessons with her friend Frances, but finds out that dancing is not her strength. In the end, Gigi learns that doing things perfectly is not necessary for earning God's love. Rather she discovers that God is most proud when we show love to others.
Gigi is sweet, smiley, and totally girly. The kids really enjoy the story lines, cartoon portrayals, and valuable lessons. All in all this DVD is a fun choice for young princesses (and princes) even if Gigi's voice grates just a wee bit on this momma.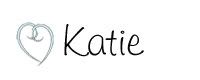 Thanks to
BookSneeze.com
for sending this DVD in exchange for my honest review.