A couple weeks ago in a fit of spring cleaning, Kevin and I were on a mission to spruce up and rearrange the rooms in our home. I set about on the nursery certain that was a room I could handle on my own. However, as I shoved the crib out the way to mop underneath the stinkin' thing fell apart. Leaving us to wonder how one of the most expensive pieces of furniture we've bought in our married life, assuming it met upmost safety standards for our three little babes could possibly fall apart. Anyway, instead of heading to the store for new hardware to hold it together we decided it was time for Gibson to graduate to his toddler bed. Many months ahead of schedule we hauled it out of the basement.
As we tuck him in at night in his big boy bed, Gibson seems very comfortable. He adapted very quickly to not having side rails and we have had very little trouble with him getting out of bed on his own at nap times or when we first put him down for the night.
However, several nights ago Kevin got up in the middle of the night to check on Gibson to find that he was not in his bed. In a panic he began a search of the house and was surprised to find him fast asleep on the top step leading into the other kids' bedrooms. We found it quite adorable that he wanted so much to be close to the kids, yet quite frightening that he was dangling off the top of our steep steps.
Quite sure it was an isolated incident we didn't change our routine for securing his room for the night. However, it wasn't many days later that it happened again.
This time Gibson made it a bit further into the room and was snuggled up under Gavin's bed.
For his sweet sake, we couldn't resist tucking them in together for the rest of the night.
Since then, our solution for the sleepy walker has been the addition of a baby gate in front of his bedroom door. But, our little lovey has made it clear that when in search of comfort his big brother is the key.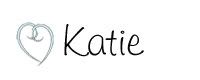 This post is linked to this week's
You Capture: Comfort
challenge, which is being hosted by Keli while Beth enjoys her sweet & new baby boy