This giveaway is now closed. Congratulations to
Red Fuzzy Cow
, who is the winner chosen by Random.org. Thanks so much to all of you who entered!
True Random Number Generator
Min: 1
Max: 73
Result: 21
Powered by RANDOM.ORG
Seriously, today is National Napping Day! In my book that's better than a birthday! I've been told I have valued sleep more than most since the day I was born. Although I don't get a daily nap myself, I've tried my best to instill in the kids the importance of a rest time. Many ask how it is that I still have all three kids napping on the same schedule every afternoon. Ah, it's magical!
And today, in honor of the holiday, I happily joined them!
Protect-A-Bed® supports the art of napping on National Napping Day.
According to their site:
Napping is an art – an art studies show bolsters health and creativity. History has produced a legion of great nappers. Among them are Leonardo DaVinci, Thomas Edison and Lord Byron, who after sweet slumbers achieved great feats of art, science and literature.
Is this a coincidence – this combination of greatness and napping? On this Napping Day, we at Protect-A-Bed think not. Napping Day is the first Monday after daylight saving time begins. It's the day when the majority of us, a bit weary from losing an hour of sleep, desperately long for a short siesta. And, we here at Protect-A-Bed believe you should cave to that longing.
Studies abound tout the benefits of napping, from enhancing memory and learning, to improving work performance, and increasing mental acuity and overall health. That's why on the first Monday after daylight saving time begins, it's fitting to celebrate the benefits of the nap and those who take them.
Protect-A-Bed
offers protective bedding products to create a Healthy Sleep Zone. The unique technology featured in Protect-A-Bed's mattress and pillow protectors was developed in South Africa and is now a worldwide leader in mattress protection innovation. The company developed the proprietary Miracle Membrane® and patented Bug Lock® and Secure Seal®, which help create a dry, bed bug free, anti-allergy sleep zone for people of all ages.
MANDATORY ENTRY RULE – Tell me in a comment - When is the last time you had a nap?
~1 Extra Entry – Tweet this giveaway. Copy and paste – @listladykatie is giving away a Queen Size Protect-A-Bed Mattress Protector! Check it out here
http://bit.ly/9J4wO7
. Then come back and leave the direct link to your tweet.
~1 Extra Entry – Friend me on Google Friend Connect on sidebar and leave a separate comment that you did.
~2 Extra Entries – Write a post on your blog linking to my blog.
This giveaway will run through 10PM EST on March 29. Winner will be chosen using Random.org from all valid entries and notified via email. Winner will have 48 hours to contact me before another winner is chosen. Giveaway is open to U.S. residents only.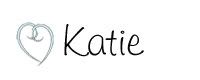 Disclosure: I will be receiving a Queen Size Protect-A-Bed Premium Mattress Cover from Protect-A-Bed as well as one to giveaway to one of my readers as part of a campaign for Global Influence.