This Carwash, made by Sassy, is a bath time toy perfect for our little boy. Cars can drive down ramps, be pushed up roads, and cleaned with a yellow shower head that squirts tub water. The Carwash also features a detachable floating car ferry, a truck that scoops water, a car that strains water, and a third vehicle that squirts.
This bath toy helps develop motor skills as Gibson has the opportunity to squeeze, drive and bang the cars. The cars also pour, scoop and squirt the water.
My favorite feature? At the end of bath time, all the pieces store in a drainable mesh pocket and the whole toy hangs on a small hook in our shower.
This toy is safe for children from birth and up, yet it is specifically geared toward 9 month old children
All three of our kids wanted a chance at a bath with this new toy.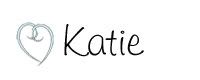 Disclosure: Ebeanstalk is a toy website dedicated to selecting the best
toys by age
and
kids toys
. The in-home feedback of bloggers and moms like me around the country help to make sure ebeanstalk continues to provide the best
educational toys
for your child. Ebeanstalk has given us the product shown here in exchange for my honest opinion