Update: This giveaway is now closed. The winner according to Random.org is comment #7,
Rach
said...
now *this* sounds like a giveaway just for me! :)
March 3, 2010 6:46 PM
I've been reading two new books about developing stronger relationships - relationships with our mothers, daughters, and our Father -
Mother Daughter Duet
&
Dancing With My Father
. Through biblical insights, and real-life stories, these books are an encouragement to find joy in both earthly and eternal relationships.
Mother Daughter Duet
by Cheri Fuller
Award-winning author Cheri Fuller and her daughter, Ali Plum, have discovered the keys to a healthy relationship. In Mother-Daughter Duet they share their story—each from her own perspective—in which they have experienced distance and tension, growth and challenge, and, ultimately, acceptance and harmony. Filled with personal anecdotes and based on several basic principles (letting go; listening; respect; setting boundaries; and more), Mother-Daughter Duet helps moms repair the breach so that daughters want to draw close.

I found this book to be current and relevant. In the chapter on generational differences I read descriptions of my generation that I found to be spot on. They explained that mothers who are critical would view our generation as unable to communicate face to face because we choose to share important conversations via text, not as hard working as previous generations, and unable to face reality. Yet, an encouraging mother would focus on the strengths of our generation: the ability to talk about issues with honesty, a lack of pretense, a refreshing lack of focus on physical appearance, the desire to stay closely connected with girlfriends by planning regular getaways, and a clearer sense of boundaries.

As I read this book I couldn't help by but incredibly grateful for the way my mom has built our adult relationship. Her example should be a model for me in my future relationship with Anne Hope, however since she hasn't written done all of her secrets to success I'm glad to have the wisdom from this book.
Dancing With My Father by Sally Clarkson
The reality of living in a broken, fallen world can leave women feeling overcome by fear, guilt, and weariness. In the midst of it all some women develop numbness to any sense of joy. With the voice of a wise and kind mentor, the author reveals how, by getting in tune with the rhythm of God's presence, women can nurture an inner attitude of anticipation and celebration even in the stressful seasons of life.

This book is set up like a devotional in that it incorporates scripture, discussion questions, and reflection prayers with each chapter. Dancing with My Father is truly an encouragement to read as defines a true purpose and refines passions -especially in the midst of the daily routines and sometimes overwhelming to-dos. I really enjoyed the chapter that addressed how our own joy is made complete when it is shared. There is also an important reminder in the message that happiness often focuses on me and what I am able to have and do, where joy is about what I am able to give to others. Sally also speaks right to me when she encourages being fully engaged and dancing through daily duties, instead of trudging with drudgery through the things that seem mundane.
BOOK GIVEAWAY
WaterBrook Multnomah Publishing Group has provided a copy of each of these books for giveaway here on A List Maker's Life. To be entered to win this 2 book set, please leave a comment on this post before Thursday, March 11th at 10 PM EST.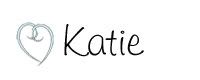 These books were provided for my review by the WaterBrook Multnomah Publishing Group.