Update: This giveaway is now closed. Congratulations Shana (comment #9 chosen by Random.org)!
Shana
said...
I became a fan of Carolina Pad on facebook. shana0923
For a list making, note taking gal like myself there isn't much that is more exciting than a big box full of stationary and office goodies.
If you live in the Midwest, you are no stranger to Meijer stores. Meijer and Fred Meyer Stores have recently teamed up with Carolina Pad to test the new
Organize Me Spinner Racks
for merchandising new selections of everyday paper products. The racks offer a variety of extraordinary designs from four new collections: In the Navy, Carnival, Provence, and Urban Mix.
Each of these featured collection designs really are fabulous, but I especially loved the Provence design with its' traditional meets contemporary look, and slightly muted colors.
The mini notebook and weekly undated desk calendar are my favorite products for everyday usefulness. I keep the notebook in my purse to keep track of thoughts and kid quotes. As you can see below, I have yet to open the In the Navy undated calendar pack because I am still using an older design of the same product, but I love the unlined space for organizing our day to day to-dos.
With the Spinner Racks, Carolina Pad has also introduced some new product formats, such as clip boards and mini-clutches. I personally like the clipboard which is made of a durable, wipe-off material and holds a pad of coordinated lined note paper.
One reader of A List Maker's Life will win a sample package of the new products similar to the fantastic package I received from Carolina Pad.
To be entered to win simply leave your comment here.
For an additional entry follow
Carolina Pad on Twitter
or become a fan on Facebook.
Entry will be open on this giveaway until 10 PM EST on February 19th.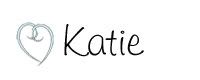 To be eligible to win you must not have won a Carolina Pad giveaway in the last 30 days. Thanks to Carolina Pad for offering me the opportunity to review their products and host this giveaway. I have not been paid for my opinion, yet have thoroughly enjoyed the sample products they have given me, all shown above.