We all desire a sense of community. Unfortunately for most of us we leave it behind when we move out of the dorm. For the most part, gone are the days of eating together in our jammies, dropping by unexpectedly to offer a study break or heart to heart, grocery shopping in groups, and solving lifes problems next to the bathroom sink with toothbrushes still in hand.
Why do we close the door on community, the kind we loved and often still long for, as we build our families?
Is there a sense of vulnerability? Are we hesitant to open ourselves to judgment, questioning, criticism? Perhaps we are worried about expectations, jaded by relationship disappointments, or just afraid to spread ourselves too thin in a world where our immediate family needs - deserves - so much of our time.
Excuses? Realities? Maybe.
Yet, I have hope for the kind of life where we...
...take a fussy baby from the arms of a friend to offer a moment of relief and kindness.
...throw an extra car seat in the van for an unplanned play date, giving another momma the gift of an errand with one less buckle to strap on and off.
...put together a spur of the moment dinner visit and care little about what's served, but a lot about what's said.
...celebrate the little (and not-so-little) milestones that may (or may not) be posted on facebook.
...plan for summer vacations together.
...share recipes, clothes, and secrets.
....sit on the edge of the tub with each other as we bathe our kids.
...are willing to speak the hard truths to sharpen one another.
...drop by just to pass on the latest magazines and greatest books as soon as we've finished reading them.
...talk candidly with each other even on topics where we don't have the same thoughts, opinions, and conclusions.
The kind of life where we take our everyday, ordinary
and do it together!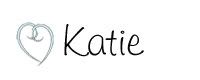 *My post title is borrowed from
Kelly's blog
. The more I think about her blog's title, the more I love all that it implies.