All Things Hidden is the eighteenth book in a continuing series called Home to Heather Creek. Charlotte Stevenson, who is raising her grandchildren on the family farm, with the help of her circle of friends and her husband Bob gets caught up in a mystery of history. While cleaning out the basement of Bedford Community Church Charlotte comes across a tattered and yellowed newspaper article. The clipping, published more than a century ago, implicates her great-great-grandfather in the loss of funds intended to help finish building the church. Now, she feels as if the past has come back to haunt her.
Meanwhile, her grandchildren are busy making history of their own. Sam is spending time with a new girl in town-and is keeping secrets about where they go. Christopher is trying to get an article published in the local paper. Emily reluctantly partners with a foreign exchange student on a class project and eventually comes to see that they're not that different after all. Throughout their activities, old secrets are brought to light and the entire family is reminded that the truth is sometimes more complicated than it seems.
The author, Tricia Goyer is the author of many books, including Night Song and Dawn of a Thousand Nights, both past winners of the ACFW's Book of the Year Award for Long Historical Romance. She writes for publications such as Today's Christian Woman and Focus on the Family. She also speaks to women's groups nationwide, and has been a presenter at the Mothers of Preschoolers (MOPS) national convention.
I found All Things Hidden to be a simple, lighthearted story. As it bounces between the experiences of two different generations, it would be an appropriate read for both teen and adult women. Tricia's style of creating setting and building the plot drew me in to the book. The lessons I will take from this heart warming story are to look for clues in life, pay attention to wisdom from unexpected people, take time to listen to myself, and figure out where all those clues lead.
All Things Hidden is available for purchase at
Guideposts
.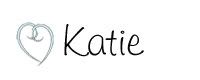 Thank you to LitFuse for sending me a complimentary copy of All Things Hidden for my participation in this
blog tour
.