After the kids are bathed

and tucked in for the night

Kevin and I look forward to

laughing and talking...

watching and thinking...

strategizing...

unwinding...

us time...

...in color!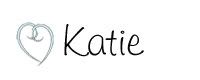 The game pictured here is called
ColorKu
, it along with its' partner game Tic Tac Ku, have quickly become faves. In sharing it here, I was in no way compensated. I've done so just for the love of the game and the COLORS! For more
You Capture
Color posts head over to I Should Be Folding Laundry!