Other than the prerequisites that my toes need a fresh coat of polish before I wear flip flops, and my wardrobe needs a few pieces of pink, a feminine fashionista I am not!

Perhaps much to my mom's dismay it appeared until now that her shopping gene was lost. But as fate, or God's sense of humor, would have it that little genetic code just skipped a generation.

I am raising a mini model for whom accessories matter.

Actually, accessories = all important!

Shiny belt charms, glittery lip gloss, jewels, and hair baubles.
Anne Hope's philosophy is "the more pretties the better!"
Her mission is to instill in me a new appreciation for all things girly.
So, naturally, upon discovering
Ladybugs N Butterflies
we declared it Hope's headquarters.
Ladybugs N' Butterflies carries boutique quality hair accessories. They have an outstanding collection of
clips, headbands
, and pony o's. They have sweet embellishments in all of their lines: solid colors, bows, flowers, adorable animals, holiday, and cutie fruities.
If you've ever shopped for hair goodies for the little lady in your life you will appreciate that Ladybugs N' Butterflies allows you to build your own accessory. After you choose your favorite embellishment, you are given color options, and a choice of clip styles: Alligator Pinch Clips (with an extra piece of grip material), Snap clips, French Barrettes, or Elastic Pony O's. They also offer a headband. The type of clip in relation to your little one's hair texture, really does make a difference in how well it will hold.
Having a little girl gives reason to shop adorable boutiques.
Reason to appreciate unique accessories.
Maybe I do have the fashion gene, buried under a few years of frugal. Hmmm....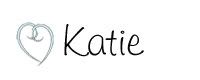 Thank you so much to Ladybugs N Butterflies for sending Anne Hope the Emma Elizabeth (on an alligator clip) and the brown Alexandra Lane (on a snap clip) for this review.