God's Little Princess Devotional Bible
, as it is called by author Sheila Walsh, is written specifically for girls between the ages of four and seven. The book includes easy to read scripture selections which are taken from the International Childrens Bible. Passages of scripture are intertwined with fun features to grab their attention and to speak to a child's heart. The character seen throughout this Bible is Gigi, known by some because of her appearance in her own books about her adventures as God's Little Princess.
Features include: Down In My Heart (scripture memory suggestions), Beauty Secrets, Bible Princesses (women who made a difference), Take a Bow (bible focused role plays), I Adore You (worship songs), Princess Charming (manners), Worthy of Love (tips for loving your family and friends), and Royal Truths (basic values).
In our home we already had several Bibles for little boys, but this is the first we've seen specifically intended for young girls. I was anxious to take a look as we are currently doing our best to raise a confident and Godly little lady (who is so close to being 4)! With it sparkly, inset jeweled, cover it was difficult for Anne Hope to resist opening the book immediately. The inside proved to also be adorable with its' age appropriate graphics and pages designed in shades of pink and purple.
Personally, although this book is called a Bible, I would consider it more specifically a devotional. The individual lessons are organized in order of the books of the bible from which they come. However, as we teach our children that all scripture is God breathed and useful, one must admit that this collection brings in a lot of outside information and perspective that is useful, but not original to biblical text. The extras could be considered similar to the study notes in a Bible.
In all honesty, my opinion of Gigi books in general is that they are not high quality literature. The writing is a little flat, yet the Fancy Nancy type character is a sure win with my three year old. I often consider "Princess" to be a patronizing nickname used to inappropriately excuse annoying and sometimes self-centered little girl behavior. Yet, this book is a great reminder that being a princess is so much more, it is a reason to act with appropriate manners, to understand why we desire to live out our values, and to celebrate the truth that we are the daughters of a king - The King of kings!
Appropriately Titled?
Debate aside, God's Little Princess is a charming collection of beneficial lessons and an enjoyable read.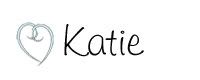 Thank you to
Book Sneeze
for sending me a complimentary copy of this book in exchange for my honest review here, as well as one a consumer website.