Did you know?
~Starting today you can request a free sample pack of the new Pampers Cruisers high performance diaper with Dry Max on
Pampers.com
. With your sample comes an exciting opportunity to win a year's supply of diapers. If your sample comes with a diaper stamped Team USA - you win!
~To celebrate the launch of the new diaper, athletes' families will be outfitted with Team USA Cruisers for the Winter Olympics.
~A Pampers giveaway is coming to a blog near you - well this one right here to be exact.
For all you mommas with little babes, I thought you might want to know!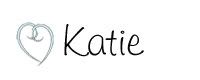 Disclosure: Pampers has asked me to work with them to get the word out about the new Dry Lock diaper. As many of you know, for the most part we cloth diaper our little Gibson. If you didn't know I will look forward to telling you more about our diaper diary sometime. However, when we are planning to be out and about or vacationing we use disposables as a back up. Up to this point I have not used Pampers, but will be sent a sample to review before I post my giveaway in March.