This giveaway is now closed. The winner, chosen by Random.org is comment #6.
Shelby, Patrick and Kids
said...
What a wonderful book. I love many Christmas books, it is too hard to pin one down. I suppose if I was stranded on a snowy island and could have only one it would be "The Night Before Chistmas." My GrandDad gave me a small book of this as a kid that I now hang on the tree each year and it reminds me not only of him but of my Dad reading it to me. We now read it to our little ones.
As far back as I can remember, my brother and I received a hard cover
holiday
book each Christmas. Because of this gift giving tradition, started by my Gram or my mom (I'm not really sure...they are both book lovers!) I have a beautiful collection of books that I look forward to hauling out on December 1st. You may recall, that our family has modified that tradition by wrapping up 23 of my old faves and 1 new book each year for a little
countdown to Christmas
reading.
Now you will all get a sneak peek at this year's newest addition to our collection.
The Snowman's Song: A Christmas Story
Written by Marilee Joy
Mayfield
Illustrated by Tracy La Rue
Hohn
This poetic text is about a small snowman whose greatest wish is to have a voice of his own. He dreams of singing like church bells and brightly proclaiming the story of Christmas. Throughout the cold winter the snowman contemplates how to find his voice, and just about gives in to his doubts of ever happily singing, when he is filled with hope by a sweet little girl who is struggling with a doubt of her own. In the end the snowman finds his wish miraculously granted.
There are a lot of words on each page, yet the soft & whimsical illustrations are sure to hold the attention of children of all ages. The illustrator has created a winter wonderland that is quite dream-like.
The book also comes with an audio recording performed by the author, which is perfect for those nights when the kids ask us to "read it just one more time."
The Snowman's Song, winner of a Mom's Choice Award, is 10x10 in size and is available in hardcover for $19.95.
For every direct sale on
The Snowman's Song
website they will be giving away a copy of their beautiful book to a family in need. Just think about all the families that may be able to start their own tradition of reading together this Christmas season!
In addition, Leaping Antelope Productions would like to give away 1 copy of The Snowman's Song to a reader of A List Maker's Life. To be entered to win please leave a comment about your favorite Christmas storybook or your Christmas wish. A winner will be chosen on December 8.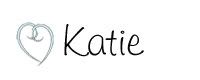 Thank you so much to Leaping Antelope Productions for giving a review copy of The Snowman's Song to our family this holiday season.