My children are not fans of any characters in costume, which makes mall shopping in December even more frightening. "It's okay if we see Santa's boots from far away mom, but I don't want to go near his line."I also read an article during the HINI hysteria about the danger of flu spread during the traditional Santa visits.
Yet, our kids are at a fun age for enjoying the magic of Christmas. So, I was very excited to learn about Santa Speaking.
Santa Speaking
offers live phone calls from Santa to your child.
And tonight Santa called Anne Hope.
When I set up the call I was given a list of specific questions to help Santa sound authentic in his conversation. The questions included things such as: what has your child worked hard at this year, what are some of his/her favorites, what important events have happened in his/her life in the past year, what is on his/her Christmas list for this year. The person who places the order is able to update and edit any of the information provided up until the day of the call.
When Santa called, Anne Hope completely freaked out (as I should probably have predicted). She handed the phone to daddy and screamed in panic when we handed it back. Santa patiently waited out the storm as we explained that she may prefer to talk on speaker phone. She settled down and listened carefully as Santa told her he understood that she might be shy since they had never talked before. As she warmed up they chatted about what she is learning in her preschool play dates, how she is treating her brothers, and what she is hoping to find under the tree on Christmas morning. Santa also asked Anne Hope what type of treats he might be able to expect when he visits on Christmas Eve. He ended the call by encouraging her to head to bed early since we were sure to be toward the beginning of his Christmas route.
By the time the call ended she was giddy with excitement and insisted on calling all of her grands to report all of her news. Way to go Santa!
Even though we ended up hearing the entire conversation because we resorted to speakerphone, I am still excited to receive the MP3 recording of the call that Santa Speaking sends as a memento of the event. The kindness in his voice and the sweet words he said reminded me of the way I remember Santa from my childhood. This service is a hit with our family. I will be sure to add this address to my files and save our family the stress of the mall Santa visits for years to come!
You'll want to schedule your call soon as Santa's schedule fills up quickly for the week before Christmas.
However, for a chance to win a free call head over to
ABC & 123
to enter our giveaway!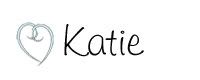 Santa Speaking offered our family a free call for the purpose of reviewing their service on ABC & 123. Since it was a fun experience for all of us I was excited to post it here on ALML too!